Current Weather Outlook
Statewide weather outlook from Florida Division of Emergency Management Meteorology
Monday, June 1, 2020
...Typical Summer Day Across Florida Expected with Seasonable Temperatures...Best Chance of Rain is Along the West Coast of the Peninsula (I-75 Corridor)...Gusty Winds, Small Hail, Frequent Lightning, Heavy Rain Are All Possible...Monitoring the Southwestern Gulf of Mexico for Tropical Development This Week (80% High Chance)- No Immediate Threat to Florida...
Updated at 9:54 A.M. EDT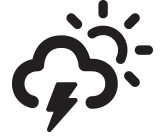 A typical summer day is expected across the state. High clouds are moving overhead today but plenty of sunshine is still expected to warm temperatures up to the upper 80s and lower 90s. Winds will be breezy today out of the east at 10-15 mph with gusts to 30 mph.
Isolated showers and thunderstorms this morning near the coast will increase in coverage this afternoon. Thunderstorms will move from east to west today consolidating along the I-75 corridor in the western Peninsula late this afternoon and evening. This is where the strongest thunderstorms are expected today. Some thunderstorms may become strong to briefly severe this afternoon with gusty winds, frequent lightning, small hail, and heavy rain. Storms will gradually fade after sunset into the late evening.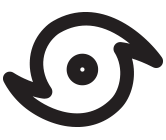 Tropics: A large area of disturbed weather, associated with the remnants of eastern Pacific Tropical Storm Amanda, is located over the Yucatan peninsula of Mexico. This disturbance is forecast to move northwestward over the southeastern portion of the Bay of Campeche later today or tonight where environmental conditions are expected to be conducive to support development, and a new tropical depression is likely to form within the next day or so. The system is then forecast to drift west or west-southwest over the southern Bay of Campeche through the middle of the week. This system has an 80% (high) chance of development over the next 48 hours. The next name on the list is Cristobal (krees-TOH-bahl). This system poses no threat to Florida through mid-week, but should be monitored. For more information regarding the tropics please visit www.hurricanes.gov.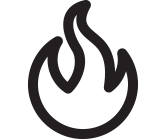 Fire Weather: Recent widespread rainfall has wet the soils across the state and reduced the wildfire threat. This will lead to a low wildfire threat today statewide, though locally moderate in the few locations that have missed out on recent rainfall. Minimum relative humidity today will be 45-60% across North Florida and 60-75% elsewhere. Winds will be breezy today, out of the east at 10-20 mph and gusting to 35 mph. Winds may increase and shift near any thunderstorms. Lightning from thunderstorms could ignite new wildfires.
There are currently 27 active wildfires across the state burning a total of 12,751.1 acres. 24 of the 27 are 100% contained. A County Burn Ban is in effect for Bay, Bradford, Calhoun, Charlotte, Collier, Duval, Flagler, Glades, Gulf, Hendry, Hillsborough, Lee, Marion, Okaloosa, Orange, Pinellas, Polk, Sarasota, Seminole, and Volusia Counties.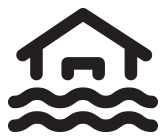 Flash Flooding: Thunderstorms today may produce heavy rain along the West Coast of the Peninsula. Localized areas could see 2-4" of rain in a short period of time, resulting in minor flooding on area roadways. More than 4" of rain is needed in 3 hours to cause flash flooding and is thus not expected.
Hydrology: All rivers are below flood stage and rainfall totals today will not impact river levels. A few rivers remain in low water stage due to ongoing drought conditions. For more information on specific rivers, please visit the Southeast River Forecast Center here.
Lake Okeechobee's average elevation is 11.47 feet, which is 1.65 feet below normal for this time of year. The lake level will continue to rise due to recent and forecasted rainfall.
Coastal Flooding: Coastal flooding is not expected today.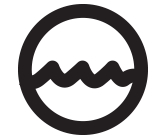 Rip Currents: Breezy, onshore winds will result in a high rip current risk at Northeast Florida beaches and a moderate rip current risk for the Space and Treasure Coast of East-Central Florida. A low risk is expected at all Gulf Coast beaches. Wave heights will be 1-2' in the Gulf and 3-6' at moderate and high risk beaches. For the latest Rip Current Outlook, visit www.weather.gov/beach.
Red Tide has been observed at very low concentrations in Palma Sola Bay near Bradenton. Respiratory irritation is not expected at any Florida beaches.