Current Weather Outlook
Statewide weather outlook from Florida Division of Emergency Management Meteorology
Sunday, June 17, 2018
...Scattered to Numerous Showers and Thunderstorms Expected Statewide...A Couple Strong to Briefly Severe Thunderstorms Possible With Frequent Lightning, Gusty Winds, and Heavy Rainfall...Heat Indices May Climb to Triple Digits Across The Peninsula...Moderate Rip Current Risk For Some Panhandle and Atlantic Beaches...
Updated 9:00 A.M. EDT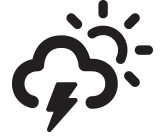 Skies are partly cloudy to mostly sunny across the state this morning. The development of showers and thunderstorms today will occur later than previous days resulting in more sunshine and higher temperatures. Showers and thunderstorms will be scattered across the state by the afternoon and evening, with activity more numerous in Southwest Florida and interior Northeast Florida.
A few thunderstorms may become strong to briefly severe this afternoon. Gusty winds of 40-60 mph, heavy rainfall, and frequent lightning will be the main threats. The best chance of a strong thunderstorm will be in interior Northeast Florida. Rainfall totals of 0.25-0.75" are generally expected across the state with localized higher totals of 1-2+". This may result in some minor urban flooding and ponding of water on roadways.
Rain coverage will gradually diminish after sunset, leaving rain chances only at 10-30% for tonight. Inland North Florida will see lows in the lower 70s while the rest of the state sees lows in the middle to upper 70s. Some patches of shallow fog are possible Monday morning for inland locations of the state, particularly in North Florida.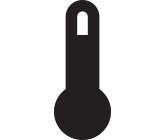 Highs temperatures today will be in the upper 80s to lower 90s. Heat index values or "Feels Like Temperatures" of 98-103 degrees are likely across the Peninsula before any rain arrives. Remember to stay hydrated, wear light colored and loose fitting clothing and take frequent breaks in the shade. Elderly and young children are more susceptible to heat-related illnesses. Never leave a child or animal in a unattended vehicle. Look Before You Lock!
Onshore winds along some East Coast and Panhandle beaches will result in a moderate risk of rip currents. Yellow flags will be flying at all Panhandle and Big Bend beaches and from Volusia to Martin County on the East Coast. Wave heights will be 1-3'. A low risk is expected at all other Florida beaches. Remember, always swim within sight of a lifeguard. Rip currents can still occur on low risk days! For the latest rip current outlook, visit www.weather.gov/beach.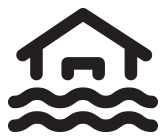 While several rivers across the state are in or rising to action stage, there are currently no rivers in flood stage. Additionally, no rivers statewide are forecast to reach flood stage. Rainfall amounts today will be scattered and are not expected to cause river flooding. However, minor flooding of urban and low-lying areas may occur in the strongest thunderstorms as localized rainfall totals over 2" will be possible. For more information on specific river stages, please visit the Southeast River Forecast Center here. Lake Okeechobee average elevation is 14.13 feet, which is 0.95 feet above normal for this time of year.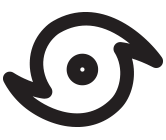 A tropical wave located over the western Gulf of Mexico is producing an area of disorganized showers and thunderstorms. Environmental conditional are not supportive of any significant development, and the National Hurricane Center gives this disturbance a 20% chance of formation through the next 5 days as it moves generally toward the Texas Gulf Coast. Locally heavy rainfall is expected over the coming days in Texas and southwestern Louisiana. This disturbance poses no threat to Florida. For more information on the tropics, please visit the National Hurricane Center at www.hurricanes.gov.