Current Weather Outlook
Statewide weather outlook from Florida Division of Emergency Management Meteorology
Saturday, November 17, 2018
...Dry Weather Expected for Much of the State...Moderate Rip Current Risk for Atlantic Beaches...Dry Air Statewide Will Result in an Elevated Wildfire Threat...River Flood Warnings Continue for the Chipola and Apalachicola Rivers...
Updated 8:45 A.M. EST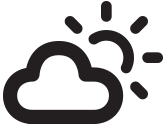 Today will be a pleasant fall day across the entire state. Sunshine will prevail for most, except for a few clouds in the Keys. Clouds will also increase along the Northeast Florida coast this afternoon. Highs statewide will range from the upper 60s in North Florida to the upper 70s in South Florida.
Isolated showers are possible tonight in the Florida Keys and along the Northeast Florida coast. Thunderstorms are not expected. Otherwise, expect mostly clear skies overnight across the state. Lows will not be quite as cool as last night. Temperatures will settle in the 40s across North Florida, 50s in Central Florida, and in the 60s and 70s in South Florida and the Keys.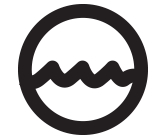 Onshore winds will result in a moderate risk of rip currents for Atlantic beaches. Wave heights will be 1-2' along the Gulf Coast and 2-3' along the East Coast. Remember, always swim within sight of a lifeguard. Rip currents can still occur on low risk days! For the latest rip current outlook, visit www.weather.gov/beach.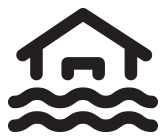 River Flood Warnings are in effect for the Chipola and Apalachicola Rivers. The Chipola River near Altha will fall below flood stage later today. The Apalachicola River at Blountstown in expected to remain in minor flood stage into next week. For more information on specific river stages, please visit the Southeast River Forecast Center here.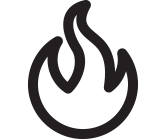 Recent rainfall across the state will keep the soils somewhat moist. However, dry air will keep the wildfire threat elevated. County burn bans are in effect for 8 counties, including 3 in the Panhandle in the wake of Hurricane Michael and 5 in the Peninsula that are prohibited year-round.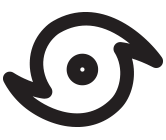 Tropical cyclone development is not expected over the next 5 days. For more information on the tropics, please visit the National Hurricane Center at www.hurricanes.gov.