State Emergency Operations Center
Daily Situation Reports
Flash Reports (when available)
2014 Storm Season
2012 Storm Season
Wildfires
For the most up-to-date information on Florida's wildfires, visit www.floridaforestservice.com/wildfire/information.html.
Deepwater Horizon Response
Visit the State Emergency Deepwater Horizon Response page.
For more information on Florida's Deepwater Horizon response, as well as health and safety tips, visit www.dep.state.fl.us/deepwaterhorizon.

View the Deepwater Horizon Response
Current Situation
View Larger Map
Weather Forecast
...Sunny, Cool, And Dry Day Across The State...Cold Overnight Temperatures...Moderate To High Risk Of Rip Currents At Most Of The Gulf Coast Beaches...
Updated 10:00 am EDT Saturday March 28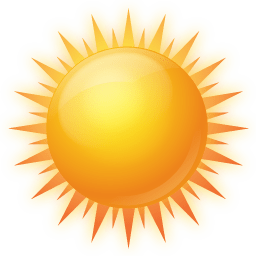 High pressure will be in control of the weather pattern today resulting in sunny, dry, and cooler conditions statewide. Temperatures today will be noticeably cooler, with high temperatures forecast to be in the 60s across North Florida and in the upper 60s to low 70s in Central and South Florida. Overnight, cold temperatures will be seen statewide, with lows expected to dip down into the 30s in North Florida, upper 40s to low 50s in Central Florida, and low to mid 50s in South Florida.
Robust northwest winds and increased surf heights will lead to a moderate risk of rip currents at Gulf Coast beaches from Escambia to Franklin County and from Pinellas to Lee County. Stronger winds and greater wave heights will lead to a high risk of rip currents at Collier County beaches. A general low risk of rip currents is forecast elsewhere across the state. Beach goers are urged to check with local beach rescue for the latest surf conditions and not to enter the surf above your knees. Always Heed the advice of ocean rescue personnel and swim within sight of a lifeguard. For more information on rip currents click here.

National Weather Service
Maps