State Emergency Operations Center
Situation Reports
5 Day Statewide Weather Outlook
2016 Storm Season
2014 Storm Season
2012 Storm Season
Wildfires
For the most up-to-date information on Florida's wildfires, visit www.floridaforestservice.com/wildfire/information.html.
Deepwater Horizon Response
Visit the State Emergency Deepwater Horizon Response page.
For more information on Florida's Deepwater Horizon response, as well as health and safety tips, visit www.dep.state.fl.us/deepwaterhorizon.

View the Deepwater Horizon Response
Current Situation
View Larger Map
Weather Forecast
...Dry Air Aloft Will Limit Thunderstorm Activity in the Panhandle and Big Bend...Scattered to Numerous Thunderstorms Still Expected in the Peninsula Today...Frequent Lightning, Gusty Winds, Heavy Downpours Possible With Any Storms...Heat Index Values Between 100 and 105 Degrees This Afternoon...Tropical Storm Harvey Dissipates in the Caribbean but May Redevelop, is Not a Florida Threat...Tropical Wave North of Puerto Rico (Invest 92L) Has Low Chance to Develop (20%), Should Be Monitored...
Updated 9:00 A.M. EDT Sunday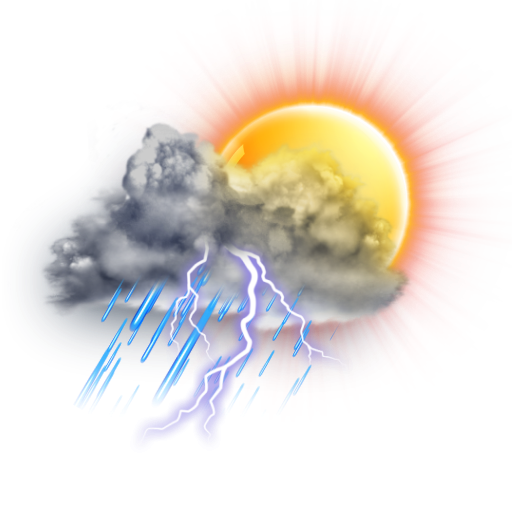 An upper-level low pressure is controlling the weather pattern today across Florida. It has brought dry air into the Panhandle and Big Bend which will limit rain chance there. Skies will be mostly sunny with just a slight chance of an afternoon shower or thunderstorm, particularly in the eastern Big Bend. Across the Peninsula, the opposite can be expected today. Scattered showers and thunderstorms are already ongoing across Southeast Florida and the Keys. With ample tropical moisture in place, scattered to numerous showers and thunderstorms will continue today. Thunderstorms will first be along the East Coast this morning, and then move inland and develop along the West Coast this afternoon. Any thunderstorms in the Peninsula today will contain heavy rainfall, frequent lightning, and gusty winds. While widespread severe weather is not expected, a few storms could be strong in Southwest Florida. Rainfall amounts will generally be a half inch to an inch, but locally higher amounts in South Florida may result in minor flooding of urban and low-lying areas. The Head Index or "Feels Like" temperatures will reach the low 100s today, especially in the Panhandle and Big Bend where rainfall will be isolated.
Shower and thunderstorm activity will greatly decrease shortly after sunset. A stray shower remains possible overnight for coastal regions. Under mostly clear skies, temperatures will fall to the upper 70s and low 80s statewide. Light, patchy fog is possible in the Big Bend near sunrise.
A high risk of rip currentsis forecast for Gulf County beaches in the Panhandle. A moderate risk of rip currentsis forecast for remaining Panhandle beaches from Walton County to Franklin County and along Atlantic beaches from Martin County to Volusia County. Onshore winds will be around 10 mph and wave heights will be from 1-3' along all Florida beaches today. A low risk of rip currents is forecast today at all other Florida beaches. Beach goers are urged to check with local beach rescue for the latest surf conditions and to always swim within sight of a lifeguard. Remember, rip currents can still occur on low risk days!
Hurricane Hunters found that Tropical Depression Harvey had weakened further yesterday evening. As of 11pm EDT last night, it no longer had a closed circulation and is an open tropical wave. However, it is still producing a large area of showers and thunderstorms and may redevelop into a tropical storm as it moves west through the Caribbean and into the Yucatan Peninsula in a couple of days. It has a 60% chance of redeveloping. Another tropical wave, Invest Area 92L is north of Puerto Rico this morning and is producing a disorganized area of showers and thunderstorms. Upper-level winds are not favorable for development. It has a 20% (low) chance of developing as it moves west towards the Bahamas. A third tropical wave in the open Atlantic is not expected to develop and will stay out to sea. For the latest information on the tropics, please visit hurricanes.gov.

National Weather Service
Maps