State Emergency Operations Center
Situation Reports
5 Day Statewide Weather Outlook
2016 Storm Season
2014 Storm Season
2012 Storm Season
Wildfires
For the most up-to-date information on Florida's wildfires, visit www.floridaforestservice.com/wildfire/information.html.
Deepwater Horizon Response
Visit the State Emergency Deepwater Horizon Response page.
For more information on Florida's Deepwater Horizon response, as well as health and safety tips, visit www.dep.state.fl.us/deepwaterhorizon.

View the Deepwater Horizon Response
Current Situation
View Larger Map
Weather Forecast
...A Typical Summertime Day in Florida...Scattered Showers and Thunderstorms Statewide Today...Gusty Winds, Frequent Lightning, Heavy Downpours Possible With Any Storms...Moderate Risk for Rip Currents for central East Coast and Panhandle Beaches...No New Tropical Cyclone Activity Expected Over the Next 48 Hours...
Updated 9:20 A.M. EDT Monday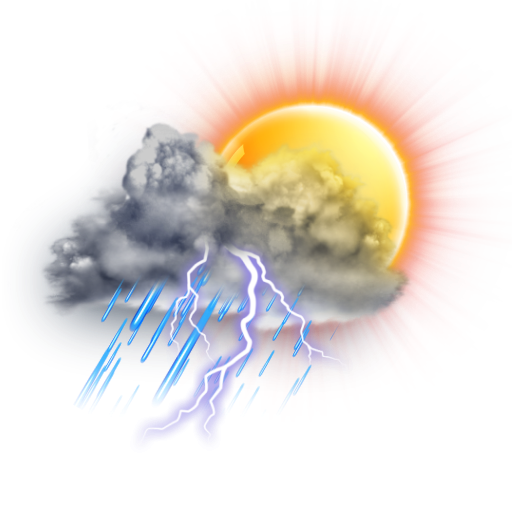 This morning, high pressure off to the east will keep onshore winds light and variable, allowing for some pop up showers and storms to push inland into the Peninsula later in the day. With the abundant moisture and sea breeze convergence, showers and storms are forecast today for most of the state. Showers and thunderstorms in the Gulf of Mexico are already moving into the Panhandle and Big Bend regions this morning. The heaviest rainfall today is expected to be across the Panhandle and Big Bend. Any storms could bring the potential for gusty winds, heavy downpours, and frequent lightning. In addition, any thunderstorms will bring a potential for flooding in low-lying urban areas. Otherwise, skies will be partly to mostly cloudy statewide, with additional cloud cover later in the afternoon. High temperatures will be lower in the Panhandle and Big Bend regions due to more cloud cover and precipitation, staying in the mid to high 80s. Elsewhere, temperatures will be in the low 90s where the Heat Index or "Feels Like" temperatures will be between 100-105 degrees.
Most showers and thunderstorms are expected to come to an end shortly after sunset, leaving partly to mostly cloudy skies and dry conditions overnight. Some storms may linger into the overnight hours near the coastal regions of Southeast Florida and the Gulf Coast. Lows tonight will be in the mid to upper 70s statewide, with some of the coastal regions remaining in the lower 80s.
A moderate risk for rip currents is forecast today along the central East Coast (from Flagler to Martin County) and the Panhandle (from Walton to Franklin County) due to onshore winds around 10 mph and wave heights from 2-3'. A low risk for rip currents is forecast for all other Florida beaches today. Beach goers are urged to check with local beach rescue for the latest surf conditions and to always swim within sight of a lifeguard. Remember, rip currents can still occur on low risk days!
The Atlantic is currently quiet, with only a couple tropical waves that are of no particular interest. Tropical activity is not expected through the next five days. For the latest information on the tropics, please visit hurricanes.gov.
Heavy rainfall across parts of Florida has limited the fire threat in most locations. Winds will be light and humidity high today, also limiting the wildfire threat. However, lightning activity will be moderate again today and conditions overnight will promote reduced visibility from a mixture of smoke and fog near any ongoing wildfires

National Weather Service
Maps