State Emergency Operations Center
Daily Situation Reports
Flash Reports (when available)
2014 Storm Season
2012 Storm Season
Wildfires
For the most up-to-date information on Florida's wildfires, visit www.floridaforestservice.com/wildfire/information.html.
Deepwater Horizon Response
Visit the State Emergency Deepwater Horizon Response page.
For more information on Florida's Deepwater Horizon response, as well as health and safety tips, visit www.dep.state.fl.us/deepwaterhorizon.

View the Deepwater Horizon Response
Current Situation
View Larger Map
Weather Forecast
Sunny and Warm Conditions Continue for Much of the State Today...Rain Chances Increasing for the Western Panhandle...Patchy to Locally Dense Fog Expected This Morning and Again Tonight/Early Tomorrow Morning...Sea Fog Present Along the Gulf Coast Today...Moderate Rip Current Risk For East Central, Southeast and Panhandle Coast Beaches...
Updated 8:35 am EST Wednesday March 4
Cloud cover and rain chances will begin to increase today across Northwest Florida ahead of an approaching cold front stretched from Maine to Texas. Although the majority of the rain will hold off until Thursday, a few scattered showers will be possible over the Florida Panhandle today and tonight. Otherwise, the Florida Big Bend and the Florida Peninsula will be rain-free today with partly cloudy skies appearing after morning fog lifts.
Temperatures will continue to be above normal statewide today with afternoon highs in the upper 70s to mid 80s for most areas, although a few locations along the Panhandle coast may only reach the low to mid 70s today with a brisk onshore wind and local sea fog limiting the sunlight.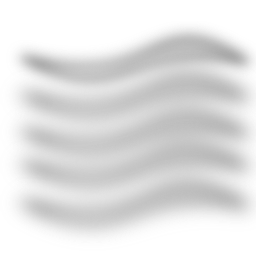 Mild overnight lows in the 60s and 70s can be expected again tonight which will once again lead to the development of widespread patchy to dense fog after sunset. Should you encounter fog on your early morning commute remember to slow down, leave extra space between your vehicle and the one in front of you, use your low-beam headlights and avoid driving distractions such as mobile devices.
South to southeast winds and increasing ocean swells will result in a moderate risk for rip currents at East Central, Southeast Florida and Florida Panhandle beaches today. A general low risk of rip currents is forecast for Northeast Florida and the remainder of the Gulf Coast. Beach goers are urged to check with local beach rescue for the latest surf conditions and not to enter the surf above your knees. Always Heed the advice of ocean rescue personnel and swim within sight of a lifeguard. For more information on rip currents click here.

National Weather Service
Maps