What is F-ROC?
Florida Recovery Obligation Calculation (F-ROC)
Overview
F-ROC is a new initiative, sponsored by the Florida Division of Emergency Management (FDEM), that standardizes, streamlines, and simplifies the Public Assistance process. This will result in a quicker recovery and reduced risk for Applicants.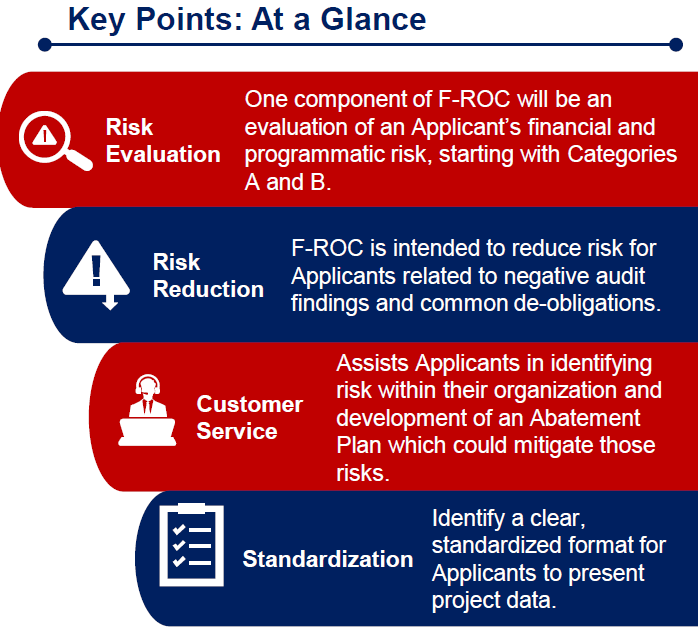 F-ROC will Standardize:
•Applicant's Projects: all projects will have the same look and feel which will result in fewer questions, faster approvals, and a more streamlined Public Assistance process.
•Forms and Documentation: simplifying the process by using intuitive features such as drop-down menus, limited free text, structured data, and essential data fields.
Access F-ROC Documentation HERE
Meet Rocky, F-ROC's official spokesperson and your guide to the F-ROC initiative. In this video, Rocky will highlight how and why the F-ROC initiative was created.
In this video, Rocky will discuss F-ROC forms, processes, and documentation, as well as provide a checklist of items you should consider completing before an event happens.
In this final video of our series, Rocky will discuss what's next in the short and long term for F-ROC.