Current Weather Outlook
Statewide weather outlook from Florida Division of Emergency Management Meteorology
Saturday, September 26, 2020
...River Flooding Continues in the Panhandle, But Rivers are Falling...Scattered Showers & Storms in the Peninsula, Lower Coverage Elsewhere...Heat Index Values Up to 105 in the Peninsula and Northeast Florida...Nuisance to Minor Coastal Flooding along Panhandle, Florida Keys, and St. Johns River...Tropics Remain Quiet...
Updated at 8:45 AM EDT
Today's Weather: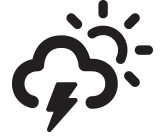 A weak front will stall across North Florida while abundant moisture remains in place across the Peninsula. Isolated storms near the Peninsula coast this morning will spread inland through the afternoon, especially along and south of I-4. Meanwhile, only isolated showers and storms are expected along the Panhandle and Big Bend coasts and in Northeast Florida. A strong storm or two cannot be ruled out this afternoon with some gusty winds of 30-50 mph, frequent lightning, and heavy downpours. After sunset, storms will taper off with isolated showers and storms lingering in the Keys, South Florida, and the western Panhandle coast overnight. Patchy fog may also develop over interior areas of North Florida overnight.
Highs will be in the upper 80s to lower 90s for most of the state. Heat index values of 100-105 are expected across Northeast Florida and the Peninsula this afternoon. Lows will primarily be in the 70s statewide.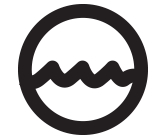 Rip Currents: Onshore winds will result in a moderate rip current risk for Panhandle beaches from Walton to Franklin County and for Atlantic beaches from Martin County northward. For the latest Rip Current Outlook, visit www.weather.gov/beach.
Marine Hazards: Wave heights will be 1-2' statewide. Red Tide has not been observed at significant levels.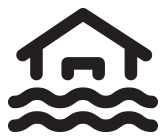 Flash Flooding: Locally heavy rainfall is possible in South Florida, which may cause some urban street flooding. An isolated case of flash flooding is possible.
Hydrology: Moderate Flooding Ongoing: Chipola River near Altha and the St. Johns River near Astor.
Minor Flooding Ongoing: Escambia River near Century, Choctawhatchee River near Bruce/Ebro, Chipola River at Scotts Ferry, Apalachicola River near Sumatra, the Ocklawaha River at Rodman Dam, and the Haw Creek above Russell Landing. All rivers have crested and are falling. For more information on the river statuses, please visit the Southeast River Forecast Center.
Lake Okeechobee's average elevation is 15.33 feet, which is 0.56 feet above normal for this time of year. Lake levels will continue to rise due to recent and forecasted rainfall.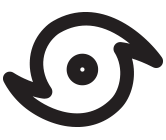 Tropics:
There are no areas being monitored by the National Hurricane Center for potential development during the next 5 days.
For the latest on the tropics, visit the National Hurricane Center at www.hurricanes.gov.