Current Weather Outlook
Statewide weather outlook from Florida Division of Emergency Management Meteorology
Thursday, January 23, 2020
...Scattered Showers in the Panhandle and Big Bend, Isolated Showers Possible Along the East Coast...Patchy Fog Possible in Big Bend and Northeast Florida...Dangerous Beach Conditions Continue Along the Atlantic and Panhandle, Minor Coastal Flooding in Northeast Florida...
Updated at 9:25 A.M. EST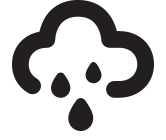 A cold front will move into the Panhandle tonight. A few light showers over the Panhandle this morning will give way to better rain chances this afternoon and tonight across the Panhandle and the Big Bend as the cold front approaches. While widespread heavy rainfall is not expected, some places could see up to 1" of rain. A couple thunderstorms are also possible across North Florida, but severe weather is not expected.
Meanwhile, easterly winds in the Peninsula will bring the chance for isolated to widely scattered showers to the East Coast. No thunderstorms or heavy rainfall are expected. Otherwise, overcast skies are expected across much of the state.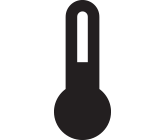 Temperatures will be much warmer than recent days with highs in the middle to upper 60s and lows in the middle to upper 50s north of I-4. South of I-4, highs will be in the lower to middle 70s with lows in the lower to middle 60s.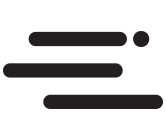 Some patchy fog may develop overnight in the Big Bend and Northeast Florida overnight, mainly away from showers. Some of the fog could be locally dense, particularly in inland parts of Northeast Florida.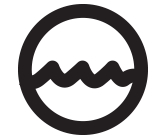 Strong winds and high seas will result in a high risk of rip currents for all Atlantic beaches and western Panhandle beaches from Escambia through Okaloosa County. A moderate risk is expected at Panhandle beaches from Walton to Franklin County. Wave heights will be 2-3' in the Gulf but High Surf Advisories are in effect for Atlantic beaches with breaking wave heights of 5-9'. For the latest Rip Current Outlook, visit www.weather.gov/beach.
Red Tide has been observed at low levels offshore of Lee County. No respiratory irritation is expected at Florida beaches.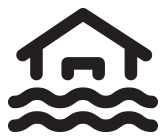 A River Flood Warning is in effect for the Apalachicola River near Blountstown. The Apalachicola River is expected to fall below flood stage late tonight or early Friday morning. Impacts are confined to boat ramps and lowlands. A few other rivers in the Panhandle are elevated, but have crested below flood stage. . For more information on specific rivers, please visit the Southeast River Forecast Center here.
Minor coastal flooding and beach erosion is possible at high tide in Northeast Florida through tonight. Coastal Flood Statements are in effect from Nassau to Flagler.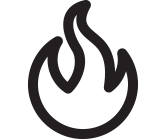 While soil and fuel moisture is high in the Panhandle from recent rainfall, the rest of the state has started to dry out once again (especially in South Florida). However, relative humidity will be higher than the last couple days (>55%), and winds will be lighter (E/SE 5-15 mph). This will result in a low to locally moderate wildfire threat statewide.
There are currently 14 active wildfires across the state burning a total of 233.4 acres. A County Burn Ban is in effect for Duval, Orange, Hillsborough, Pinellas, and Sarasota (prohibited year-round).