Current Weather Outlook
Statewide weather outlook from Florida Division of Emergency Management Meteorology
Wednesday, March 20, 2019
...Dry, Sunny, and Seasonable in Northwest Florida Today...Showers and Clouds in the Peninsula, Especially Along the East Coast...Breezy Northeast Winds Continue...Elevated Wildfire Threat in Northwest Florida...High Rip Current Risk at Atlantic Beaches...
Updated 9:25 A.M. EST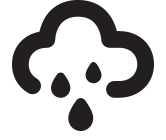 A cold front has moved through the state with high pressure building in over the southeastern United States. Breezy northeasterly winds (10-15 mph) will continue today across the Peninsula. Clouds and showers will move in off the Atlantic today and into tonight. Most rain showers will dissipate as they move inland past the I-95 corridor, but an isolated shower along the West Coast is still possible. More clouds than sun can be expected today in most of Central and South Florida, with the best chance of sunny skies along the Nature Coast. Localized rainfall totals over a half inch are possible, but rain totals will otherwise be light and sporadic. Rain chances and cloud cover decrease overnight.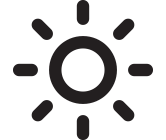 In North Florida, sunny and dry conditions are expected today. Winds will be around 10 mph out of the northeast. Clear skies, light winds, and a dry air mass in place will make for another chilly night along the I-10 corridor. However, temperatures will remain well above frost or freeze levels. Fog is not expected.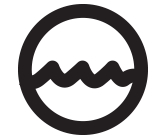 Breezy northerly winds will continue to result in a moderate rip current risk for Panhandle beaches from Walton to Franklin County. Strong Northeast winds in the Peninsula will create dangerous beach conditions today and tomorrow. A high risk of rip currents is expected with breaking wave heights of 5-6' and higher heights offshore. All other Florida beaches have a low risk today. Remember, always swim within sight of a lifeguard. Rip currents can still occur on low risk days! For the latest rip current outlook, visit www.weather.gov/beach.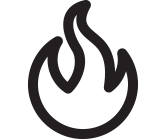 Relative humidity will approach critical levels today in the Florida Panhandle and Big Bend with northeasterly winds around 10 mph. However, fuel moisture remains elevated. Thus, a moderate wildfire threat is forecast today. While winds will be breezy in Central and South Florida (10-15 mph), high humidity, cloud cover, and scattered rainfall will limit the threat. A County Burn Ban remains in effect for the 5 counties that are in effect year-round.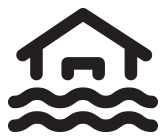 There are no river flood warnings in effect. A few rivers in North Florida are in action stage but have generally crested. Rainfall amounts today won't impact rivers. With the strong onshore winds along the East Coast, a few locations have seen minor flooding at high tide. This will continue through tonight with no significant impacts expected. For more information on specific rivers, please visit the Southeast River Forecast Center here.