Current Weather Outlook
Statewide weather outlook from Florida Division of Emergency Management Meteorology
Saturday, July 21, 2018
...Marginal to Slight Risk of Severe Weather for North Florida...Scattered Thunderstorms Expected Nearly Statewide...Heat Advisory For Northwest Florida...High Risk of Rip Currents For Many West Coast Beaches...Moderate Risk of Rip Currents for Panhandle and East Coast Beaches...River Flood Warning Continues for the St. Johns Above Lake Harney...
Updated 9:15 A.M. EDT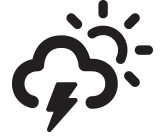 Some morning showers are ongoing along the West Coast. Additional showers and thunderstorms will develop this afternoon across Central Florida. Some could be strong with gusty winds, frequent lightning, and locally heavy rainfall possible.
A couple showers and thunderstorms are possible in the western Panhandle this morning. Additional scattered showers and thunderstorms will develop this afternoon into the evening across much of North Florida. Any thunderstorms today across North Florida may become strong to severe. There is a Marginal to Slight Risk of severe weather for much of North Florida. Damaging winds, large hail, and an isolated tornado cannot be ruled out with severe storms.
Some thunderstorms today could produce very heavy rainfall. There is a Marginal Risk of flash flooding across the Panhandle today, where localized rain totals near 2" are possible.
Rain chances are lower tonight, but not zero. Isolated showers and storms are possible into the night statewide. Lows will be in the upper 70s to lower 80s statewide.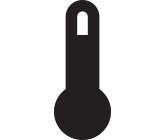 In addition to the threat of severe weather, dangerous heat is possible. Highs will be in the lower to middle 90s statewide, with some upper 90s possible in Southeast Florida. Heat index values of 102-109 are expected, with the highest values in Northwest Florida and Southeast Florida. A Heat Advisory is in effect for the Western Panhandle.
Please use extreme caution if working or playing outdoors! This type of heat is very dangerous, so limit your time outside. Wear loose-fitting, light-colored clothing. Take frequent breaks in air conditioned areas, stay hydrated, and seek shade. Please do not leave children or pets unattended in vehicles. The temperature can rise 10 to 20 degrees in a matter of minutes. Cracking the windows provides little, if any, relief.
There is a high risk of rip currents along the West Coast from Pinellas County through Lee County. East Coast beaches from Volusia County through Martin County as well as all Panhandle beaches have a moderate risk of rip currents today. Elsewhere, there is a low risk of rip currents. Remember, always swim within sight of a lifeguard. Rip currents can still occur on low risk days! For the latest rip current outlook, visit www.weather.gov/beach.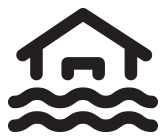 A River Flood Warning is in effect for the St. Johns River above Lake Harney. The St. Johns River will hover near the low end of minor flood through the weekend. Several other rivers remain in action stage across the state, but are not forecast to reach flood stage at this time. Localized heavy rainfall could result in some urban flooding, and may contribute to locally higher river levels. For more information on specific river stages, please visit the Southeast River Forecast Center here. Lake Okeechobee average elevation is 14.40 feet, which is 0.76 feet above normal for this time of year.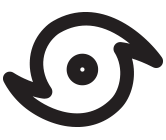 Tropical cyclone formation is not expected over the next 5 days. High pressure, strong wind shear, and dry air are dominating the open waters of the Tropical Atlantic. For more information on the tropics, please visit the National Hurricane Center at www.hurricanes.gov.