Current Weather Outlook
Statewide weather outlook from Florida Division of Emergency Management Meteorology
Monday, April 6, 2020
...Scattered Showers Today Across East-Central and Southeast Florida...Sunny, Dry, and Seasonably Warm Today in North Florida...Patchy Dense Fog Tonight in the Panhandle...Moderate to Locally High Wildfire Threat Statewide, 16 Counties With Burn Bans...High Rip Current Risk at Atlantic Beaches...
Updated at 10:09 A.M. EDT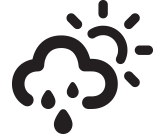 A weak, stalled out front will remain across South Florida today. Mostly cloudy skies are expected south of the I-4 corridor today with scattered showers. A few showers may be heavier along the I-95 corridor today, mainly south of Port Saint Lucie. Winds will be breezy near the coast. However, no severe weather is expected. The showers and cloud cover will keep temperatures in the upper 70s to lower 80s.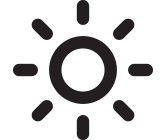 North Florida will be sunny and dry with temperatures in the 80s. There is no chance of rain.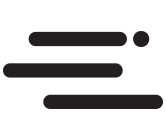 Tonight, patchy dense fog will develop in the Panhandle. Isolated showers will continue along the coast of Southeast Florida tonight, but will be decreasing in coverage. Low temperatures tonight will be in the 60s in North and Central Florida and the 70s across South Florida.
Winds are breezy along the East Coast today (out of the east at 10-20 mph), but light and variable elsewhere (5-10 mph). Relative humidity will near critical levels across inland areas of North Florida this afternoon (30-45%), but remain well above elsewhere (50-75%). In addition, drought continues across much of the state despite recent rainfall. Thus, a moderate to locally high wildfire threat is forecast statewide today.
There are currently 56 active wildfires across the state burning a total of 1,570.5 acres. A County Burn Ban is in effect for Alachua, Bradford, Brevard, Citrus, Duval, Gulf, Hendry, Hillsborough, Indian River, Manatee, Pinellas, Polk, Orange, Osceola, Sarasota, and Volusia Counties.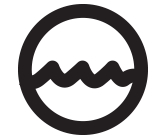 Swells from a strong low pressure system off the Northeast US coast and breezy, onshore winds will result in a high rip current risk for Atlantic beaches from Nassau to Palm Beach County and a moderate risk for Broward and Miami-Dade. Light, onshore winds this afternoon will result in a moderate risk at Panhandle beaches from Walton to Franklin County. A low risk is expected at all other Florida beaches. Wave heights of 3-6' are expected along the East Coast and 1' or less along the Gulf Coast. For the latest Rip Current Outlook, visit www.weather.gov/beach.
Red Tide has not been observed above background levels. No respiratory irritation is expected at any Florida beaches.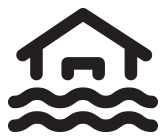 All rivers are below flood stage. Several rivers across the state are in low water stage due to ongoing drought. For more information on specific rivers, please visit the Southeast River Forecast Center here.
Lake Okeechobee average elevation is 11.71 feet, which is 2.47 feet below normal for this time of year. This is only 0.13 feet above the water shortage management level. A slow decline in the lake level will continue into next week.
No coastal flooding is expected today.