Current Weather Outlook
Statewide weather outlook from Florida Division of Emergency Management Meteorology
Wednesday, July 15, 2020
...Rain Chances Returning to the State, Typical Summer Day Expected...Feels Like Temperatures of 98-108 Degrees Still Expected Statewide...Scattered Showers and Thunderstorms This Afternoon and Evening...Strong to Briefly Severe Storms Possible With Gusty Winds, Small Hail, Frequent Lightning, and Heavy Rain...Tropical Development Not Expected Next 5 Days...
Updated at 9:30 A.M. EDT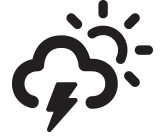 Today's Weather:
North Florida: Some patchy fog across inland parts of the Panhandle is quickly dissipating this morning resulting in mostly sunny skies. Showers are already ongoing along the coast of the Panhandle this morning and will become more numerous across North Florida into the afternoon. A few thunderstorms may be briefly severe today with gusty winds and frequent lightning. In additional, multiple rounds are possible in the western Panhandle resulting in an isolated flash flood risk. Rain chances will begin to decrease after sunset but will remain isolated along the coast even after midnight. Some patchy fog is possible again tonight across inland areas. High temperatures will be in the upper 80s to lower 90s with the heat index 95-105 degrees. The increased rain chances will keep temperatures a few degrees lower than previous days.
Central & South Florida: A typical summer day is expected across the Florida Peninsula. Skies are sunny this morning with just some isolated showers near the Gulf Coast. These showers will develop into thunderstorms and spread inland later this today, becoming more numerous into the afternoon. Late this afternoon and into the evening, thunderstorms will focus along interior sections of the spine of the Peninsula. A few of these storms may be strong to briefly severe with gusty winds, small hail, heavy rain (minor street flooding), and frequent lightning. Rain chances end inland by midnight but isolated showers will continue along the coast through sunrise. With high temperatures in the lower to middle 90s, the heat index will be 100-108 degrees.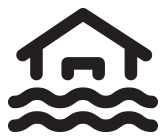 Flash Flooding: Storms today could produce 2-4" of rain in a short period of time resulting in areas of brief street flooding anywhere in the state. However, an isolated case of flash flooding is possible in the Panhandle today. The Weather Prediction Center has the Panhandle under a Marginal Risk of Flash Flooding today (level 1 of 4).
Hydrology: All rivers and streams are below flood stage. A few river gauges across the state are in action stage, but will remain below flood stage. Forecast rainfall today will not significantly impact river levels. For more information on specific rivers, please visit the Southeast River Forecast Center here.
Coastal Flooding: Coastal flooding is not expected.
Lake Okeechobee's average elevation is 12.54 feet, which is 1.05 feet below normal for this time of year. Lake levels will continue to rise due to recent and forecasted rainfall.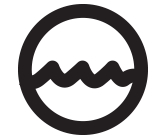 Rip Currents: A moderate risk of rip currents is expected in the Panhandle from Walton to Gulf County and along the Atlantic from Volusia to Martin County. Light winds and low wave heights will result in a low rip current risk elsewhere today. For the latest Rip Current Outlook, visit www.weather.gov/beach.
Marine Hazards: Red Tide has not been observed at significant levels at any Florida beaches.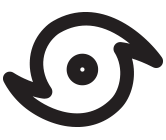 Tropics: Tropical development is not expected over the next 5 days. Dry, stable air is moving across much of the tropical Atlantic and Caribbean. For more information regarding the tropics please visit www.hurricanes.gov.