Current Weather Outlook
Statewide weather outlook from Florida Division of Emergency Management Meteorology
Saturday, November 28, 2020
...Showers and a Few Storms in North Florida...Isolated Showers Along East Coast and in South Florida...Patchy Fog Again Tonight for Inland Parts of the State...Dangerous Rip Currents Along Many Atlantic and Panhandle Beaches...Severe Weather Possible Sunday into Monday across North and Central Florida...
Updated at 9:02 AM EST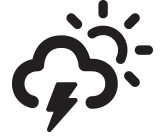 North Florida:
A cold front has moved through the Panhandle and Big Bend this morning and will stall near the I-4 corridor overnight. Showers and a few thunderstorms will move through North Florida through the day, diminishing in coverage this evening. Additional showers will be possible over the western Panhandle overnight tonight ahead of the next system. No severe weather is expected today or tonight.
Due to the cloud cover and rainfall, high temperatures will stay in the lower to middle 70s today. Lows tonight will settle in the upper 50s to middle 60s. Some patchy fog, locally dense, will be possible overnight, but it is not expected to be as widespread as recent nights.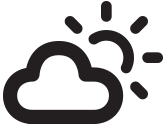 Central & South Florida:
As the cold front stalls near the I-4 corridor tonight, a few isolated showers will be possible in East Central Florida. Additionally, with light east winds bringing some moisture, isolated showers will also be possible in South Florida today. No thunderstorms are expected.
With a little more sunshine, highs will reach the lower 80s with lows tonight in the middle 60s to near 70. Some patchy fog will be possible over interior parts of the Peninsula overnight, but widespread dense fog is not expected.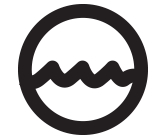 Rip Currents: North winds will result in a moderate rip current risk for most Panhandle beaches. East winds will also result in a moderate risk along Atlantic beaches from Volusia to Martin County. Waves will be 1-3' statewide. For the latest Rip Current Outlook, visit www.weather.gov/beach.
Marine Hazards: Red Tide has not been observed at significant levels.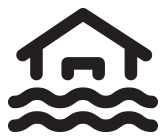 Flash Flooding: While some localized heavy downpours are possible across North Florida, the flash flood threat remains minimal.
Hydrology: For the first time since September 15, the St. Johns River at Astor is not under a River Flood Warning as it has fallen below flood stage. No additional river flooding is expected elsewhere. For more information on specific rivers, please visit the Southeast River Forecast Center here.
Coastal Flooding: Coastal flooding is not expected.
Lake Okeechobee's average elevation is 16.16 feet, which is 1.30 feet above normal for this time of year. Releases continue down the Caloosahatchee and St. Lucie Rivers lowering the lake level.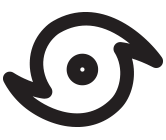 Tropics:
Invest 99L, located several hundred miles southeast of Bermuda, continues to produce limited, but disorganized showers and thunderstorms. Conditions are only marginally conducive for additional development this weekend before it is absorbed by another cold front early next week. This system has a 30% (low) chance of development before it is absorbed.
Invest 90L, located about 340 miles west-northwest of A Coruña, Spain, is expected to move generally southward between Portugal and the Azores this weekend. Environmental conditions are forecast to be marginally conducive for some subtropical development early next week as it meanders north of the Canary Islands. This system has a 10% (low) chance of development during the next 48 hours and a 30% (low) chance during the next 5 days.
Neither system poses a threat to Florida. For the latest on the tropics, visit the National Hurricane Center at www.hurricanes.gov.