Current Weather Outlook
Statewide weather outlook from Florida Division of Emergency Management Meteorology
Friday, October 30, 2020
...Scattered Showers & Storms in South Florida...Isolated Flash Flood Threat in Urban Areas of Southeast Florida...Much Cooler Across North & Central Florida...Dangerous Rip Currents Expected at All Beaches...Development Likely in the Caribbean Next 5 Days...
Updated at 9:38 AM EDT
Today's Weather: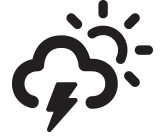 South Florida & Keys: A cold front is moving through Central Florida and will stall across South Florida. This will provide the focus for scattered showers and storms across South Florida and the Keys today. Some storms may produce locally heavy rainfall as well, which could lead to an isolated flooding threat. Some showers and storms could linger overnight in South Florida and the Keys. Otherwise, highs will be in the middle to upper 80s with lows in the 70s. Heat index values will generally be below 100.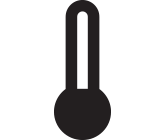 North & Central Florida: Behind the cold front, temperatures are much colder. Outside of a few morning showers in Central Florida, it will be dry and sunny. A northerly breeze around 10 mph will help keep temperatures cool today with highs in the upper 60s to near 70 in North Florida and mid-70s in Central Florida. Lows tonight will be in the upper 40s to mid-50s across the Panhandle and Big Bend and in the upper 50s to mid-60s in Northeast and Central Florida.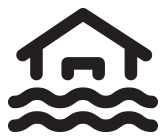 Flash Flooding: Thunderstorms in South Florida could produce locally heavy rainfall today. This rain will be falling on top of saturated soils, which could result in some street flooding and isolated flash flooding today. The Weather Prediction Center has outlined coastal Broward and Miami-Dade Counties in a Marginal Risk of flash flooding today.
Coastal Flooding: Coastal flooding is not expected.
Lake Okeechobee's average elevation is 16.33 feet, which is 1.30 feet above normal for this time of year. Releases down the Caloosahatchee and St. Lucie continue in an attempt to lower the lake level.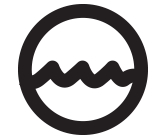 Rip Currents: Swells from Zeta will result in a high rip current risk for Gulf Coast beaches today. Waves of 2-4' will result in a moderate rip current risk along Atlantic beaches from Volusia County southward. For the latest Rip Current Outlook, visit www.weather.gov/beach.
Marine Hazards: Red Tide has not been observed at significant levels.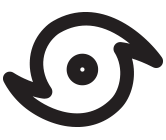 Tropics:
Invest 96L, located in the far eastern Caribbean Sea, has become much better organized over the last 24 hours. Conditions are favorable for additional development, and a tropical depression is likely to form within the next 5 days. This system will generally move westward over the eastern and central Caribbean over the next several days. The National Hurricane Center gives this system a 70% (high) chance of formation during the next 48 hours and an 80% (high) chance over the next 5 days. The next name on the list is Eta. No impacts to Florida are expected over the next 5 days, but this system may need to be monitored next week. For the latest on the tropics, visit the National Hurricane Center at www.hurricanes.gov.