Current Weather Outlook
Statewide weather outlook from Florida Division of Emergency Management Meteorology
Sunday, November 29, 2020
...Strong Cold Front Moves Across North Florida Later Today/Tonight...Rounds of Heavy Rainfall This Morning Followed by Strong Thunderstorms This Evening and Tonight...Damaging Wind Gusts and Few Tornadoes are Possible, Particularly Along the Coast in the Panhandle...Generally Sunny, Dry, and Mild in the Peninsula Today...Freeze Likely Across North Florida by Tuesday Night...Dangerous Rip Currents Likely in the Panhandle Today...
Updated at 9:17 AM EST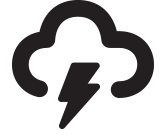 North Florida:
A strong cold front will move across the region tonight, bringing a round of heavy rainfall and strong thunderstorms before freezing temperatures arrive for the next few nights.
The day will start with cloudy skies and areas of light rain and drizzle. In the Panhandle, some of this steady rainfall could be heavy at times. Later this afternoon, the steady rainfall should come to an end as some peaks of sunshine and temporarily drier conditions develop.
The strong cold front will then arrive late this afternoon and move across the I-10 corridor overnight. A broken line of thunderstorms will develop along and ahead of the cold front, and bring a threat of damaging wind gusts (45-65 mph), a brief tornado, occasional lightning, and heavy rainfall. A Tornado Watch may be issued later today with Tornado and Severe Thunderstorms Warnings possible thereafter.
The best chance of severe weather will be from 3pm-11pm CT near Pensacola, 5pm-1am CT near Panama City, 11pm-4am ET near Tallahassee, and after 3am ET in Northeast Florida.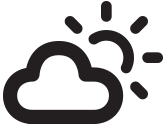 Central & South Florida:
After some patchy fog and low clouds this morning, a warm, sunny, and dry day is expected across the Peninsula. Only a stray shower will develop this afternoon (mainly across Southeast Florida). High temperatures will be in the lower to middle 80s.
Tonight, as the strong cold front approaches from the northwest, a band of showers and thunderstorms will move into the Nature Coast around sunrise. A damaging wind gust will be possible tomorrow morning as the line of thunderstorms move across Central Florida. Much colder air will move in behind the cold front tomorrow.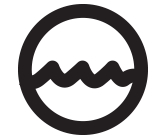 Rip Currents: Breezy south to southeast winds result in a high rip current risk for all Panhandle beaches and a moderate risk along Atlantic beaches from Palm Beach County northward. Waves will be 2-4' along the Panhandle and East Coast. For the latest Rip Current Outlook, visit www.weather.gov/beach.
Marine Hazards: Red Tide has not been observed at significant levels.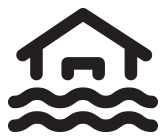 Flash Flooding: An isolated flash flood and urban flooding will be possible across Northwest Florida today. First, in rounds of steady moderate to heavy rainfall this morning and into the afternoon. Second, with scattered thunderstorms that move across the region this evening and tonight with locally heavy rainfall (1-3" in a short amount of time).
Hydrology: Widespread rainfall across the Panhandle will result in numerous river rises into Action Stage. However, they are expected to remain below flood stage at this time. Still, some minor river flooding is possible in areas that receive locally heavier rainfall. For more information on specific rivers, please visit the Southeast River Forecast Center here.
Coastal Flooding: Tides in the Panhandle/Big Bend are running 1-1.5' above normal. Nuisance flooding at high tide is possible.
Lake Okeechobee's average elevation was 16.16 feet as of yesterday, which was 1.30 feet above normal for this time of year. Releases continue down the Caloosahatchee and St. Lucie Rivers lowering the lake level.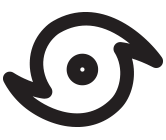 Tropics:
1. A strong and large non-tropical low pressure system over the far eastern Atlantic is expected to continue moving southward during the next day or so. The associated shower and thunderstorm activity has become a little better organized this morning, and the low could acquire subtropical characteristics in a couple of days while it meanders just to the north of the Canary Islands. By the middle of the week, environmental conditions are forecast to become unfavorable for further development. This system has a 30% (low) chance of development during the next 48 hours and a 40% (medium) chance during the next 5 days.
2. Invest 99L near Bermuda has been absorbed by a cold front and no longer has any chance to develop.
Neither system poses a threat to Florida. For the latest on the tropics, visit the National Hurricane Center at www.hurricanes.gov.