Wildfires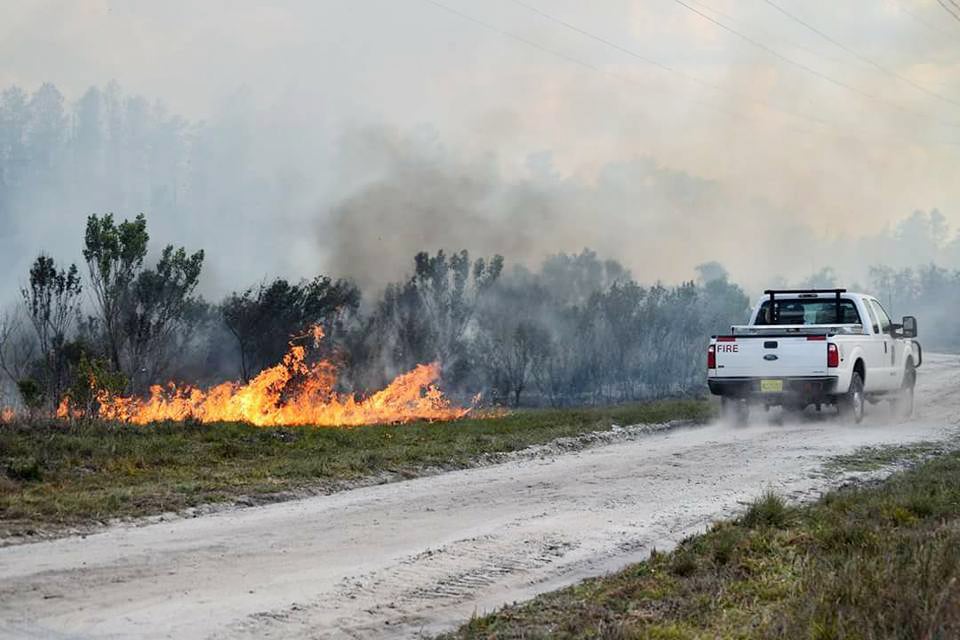 Each year, thousands of acres of wildland and many homes are destroyed by fires that can erupt at any time of the year from a variety of causes, including arson, lightning, and debris burning. Adding to the fire hazard is the growing number of people living in new communities built in areas that were once wildland. This growth places even greater pressure on the state's wildland firefighters. As a result of this growth, fire protection becomes everyone's responsibility.
Wildfire information from Florida Forest Service
Please scroll down on the right to accept to open.
Be Wildfire Ready - what to do before a wildfire, what to do during a wildfire, what to do after a wildfire and how can your protect yourself from a fire to your home.
Are you Firewise Florida?

Remember, fire safety is your personal responsibility... Fire Stops With You!
FireWise Landscaping Checklist (PDF)
When designing and installing a firewise landscape, consider the following:
Local area fire history, site location and overall terrain, Prevailing winds and seasonal weather, property contours and boundaries, native vegetation, plant characteristics and placement (duffage, water and salt retention ability, aromatic oils, fuel load per area, and size), and irrigation requirements.
Wildland Fire Assessment System
WFAS, the Wildland Fire Assessment System, is an internet-based information system. The current implementation provides a national view of weather and fire potential, including national fire danger and weather maps and satellite-derived "Greenness" maps.
The NOAA Fire Weather Information Center is a roundup of various NOAA Web sites and information on the latest weather forecasts, including satellite images and graphics. Some external links are included for your convenience.