HERricane Florida
This summer, a big storm is going to make "landfall" in Leon County and it's already got a name: HERricane Florida! HERricane Florida is a one-of-a-kind program designed to encourage young women, ages 13-17, to explore careers in emergency management and allied fields. The aim for this program is to grow and support tomorrow's emergency managers, public health nurses, meteorologists, and public servants so that the future has a team that can handle hurricanes, wildfires or public health emergencies.

HERricane Florida is a one week "summer day camp", where each day is jam-packed with activities that enrich our girls' understanding of community and professionalism while giving them actual skills and certifications so they can find high quality jobs. Attendees will learn skills like CPR and how to use a fire extinguisher, as well as leadership and networking. The original program, HERricane Arlington, was created in 2016 by the Arlington Emergency Management Agency in Virginia. HERricane Florida is brought to you by the Florida Division of Emergency and Leon County Emergency Management, with strong support from Arlington Emergency Management.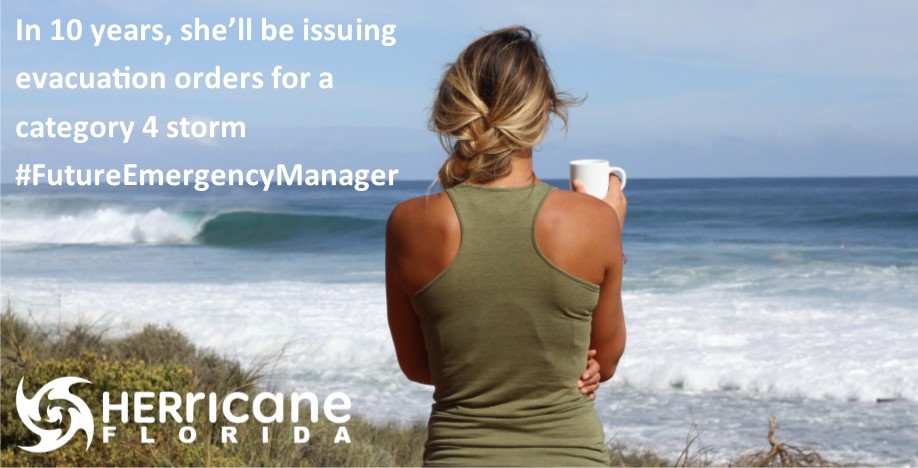 PLEASE NOTE: HERricane Florida | Landfall: Leon County is not an overnight camp. This camp will be offered during the day at the times listed below.
DATES: June 18-22, 2018
TIME: 8 a.m. to 4:30 p.m. daily
Student Drop Off Available daily from 7:30 a.m. to 8 a.m.
Student Pick Up Available daily from 4:30 p.m. to 5:30 p.m.
LOCATION: Capital Area Chapter of the American Red Cross
ADDRESS: 1115 Easterwood Drive Tallahassee, FL 32311
NO FEE: This camp will be offered free-of-cost to selected applicants. Maximum capacity for this camp is 25 with a waitlist option.
Apply today! Please note change to original application process. Qualified applicants will be admitted on a "rolling basis". Click here to be re-directed to online application.
Applied: February 1 - March 29 | Notified: March 30
Applied: March 30 - April 29 | Notified: April 30
Admissions will continue until the camp is full.
For more information, please reach us at herricane@em.myflorida.com.